Our Vision:
A community that values people in every stage of life.
The church should be a place that enhances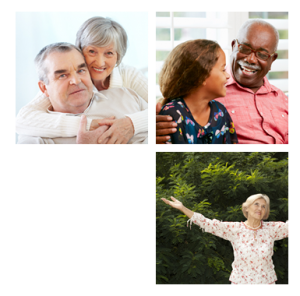 the aging experience by helping older adults find meaning and purpose in their lives. Some of the strategies that the Resource Center employs to act on this belief include:
Counsel families facing elderly care issues

Provide educational resources for professional and general public use

Conduct seminars and workshops for general audiences

Develop and offer leadership programs for faith communities

Engage older adults in productive living

Market the Center to a wide variety of audiences

Exercise exceptional stewardship of resources
The Resource Center on Aging provides both the community of believers at Harpeth Hills and the broader community the opportunity to embrace the wisdom and rich heritage embodied in each of our older adults.
Our goal at Harpeth Hills Church of Christ is to value all of life…from birth to death… and to provide for those in every stage of that spectrum a unique place within our fellowship. Aging occurs throughout our lifespan, as does the maturing of our faith. And so, the loving church creates an environment in which older adults see themselves fitting into their world and understanding the role they play in a way that gives a reason to live with purpose and meaning.
Expanding our older adult ministry beyond our own church family led to the creation of the Harpeth Hills Resource Center on Aging. We base our ministry on the following:
Spirituality
Stressing the needs of the whole person (mind, body, spirit)
Encouraging social interaction
Engaging the individual in service to God and others
Within our church family, the work and scope of this ministry involve a cross-section of our membership.
Please get in touch with Robyn Arab–Director at the Resource Center on Aging, at 615-373-0601, Ext. 122 for more information.