Our Vision:
A community that values people in every stage of life.
The church should be a place that enhances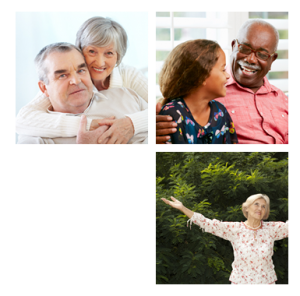 the aging experience by helping older adults finds meaning and purpose in their lives. Some of the strategies that the Resource Center employs to act on this belief include:
Counsel families facing elderly care issues

Provide educational resources for professional and general public use

Conduct seminars and workshops for general audiences

Develop and offer leadership programs for faith communities

Engage older adults in productive living

Market the Center to a wide variety of audiences

Exercise exceptional stewardship of resources
The Resource Center on Aging provides both the community of believers at Harpeth Hills and the broader community the opportunity to embrace the wisdom and rich heritage embodied in each of our older adults.
Our goal at Harpeth Hills Church of Christ is to value all of life…from birth to death… and to provide for those in every stage of that spectrum a unique place within our fellowship. Aging occurs throughout our life-span as does the maturing of our faith. And so, the loving church creates an environment in which older adults see themselves fitting into their world and understanding the role they play in a way that gives a reason to live with purpose and meaning.
Expanding our older adult ministry beyond our own church family led to the creation of the Harpeth Hills Resource Center on Aging. We base our ministry on:
Spirituality
Stressing the needs of the whole person (mind, body, spirit)
Encouraging social interaction
Engaging the individual in service to God and others
Within our church family, the work and scope of this ministry involves a cross-section of our membership. Those involved in providing input, evaluation, and expertise include Jeanne Alvis, Clark Archer, Lisa Davies, Lisa Flow, Gary Jensen, Jane Kittrell, Gene McNeil, Jake Morris, Nan Rankin, Karen Robichaud, Terry Sawyer, and Hyatt Sutton.
To embrace the larger community, we created an Advisory Group to allow our program to guide, create, and advance community partnerships among  religious, healthcare, social, and civic organizations. We want to join with other community entities that can work in partnership with us such as universities, hospitals, hospice care agencies, and aging service-oriented organizations. The Advisory Group represents a diverse cross-section of professionals who are recognized as leaders in aging and related fields. They share a strong alignment of values that are faith-based. The group has a nation-wide presence.
HARPETH HILLS RESOURCE CENTER ON AGING ADVISORY GROUP
Mike Carlson, MD, Frist Clinic, TriStar Centennial Medical Center
Van Cluck, MBA, CASP, CEO, The Blakeford, Inc.
Richard Gentzler, D.Min, former Director, Center on Aging and Older Adult Ministries, General Board of Discipleship, United Methodist Church
Suzanne Grannis, PhD, Director, Psychiatric Outpatient Services, TriStar Centennial Parthenon Pavilion
Mary Harkleroad, LCSW, Psychiatric Consultant
Barbara J. Helm, MA, Department of Family and Geriatric Medicine, University of Louisville School of Medicine
Janet L. Jones, R.N., B.S.N., FAAMA, President/CEO, The Elizabeth Hospice, San Diego, CA
James Vaillancourt, PhD, Senior Consultant and former Executive Director, Center for Non-Profit Management
Stacia Vetter, CLU, CLTC, National HealthCare Corporation, Assistant Vice President and LTC Insurance Specialist
Bruce D. White, D.O., J.D. Professor of Pediatricts; John A. Balint, M.D., Chair of Medical Ethics Director, Alden Institute, Albany Medical College
Sarah J. White, NSN, RNCS, GNP, FNP, Chief Clinical Officer, Population Healthcare
Please contact James Vandiver – Older Adult Minister at 615-373-0601, Ext. 112 for more information.